Marketing Workstations Installation
We are pleased to show you a very clean and punchist-free installation of refurbished Haworth Ungroup (RSI).  This installation of workstations is located at The Logit Group, Inc. in Wichita, Kansas, a market research firm.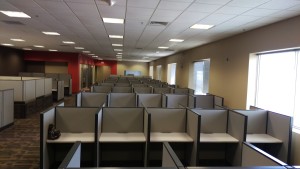 Workstations were designed 36″W x 24″D x 48″H with powered spline.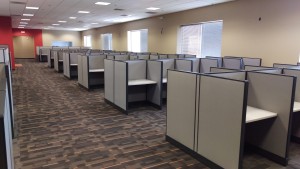 Client: The Logit Group, Inc.
Dealership: Contract Furnishings – Wichita
Products: RSI, Global, DSA
For more information contact us.